Green Point Holiday Hotels in Cape Town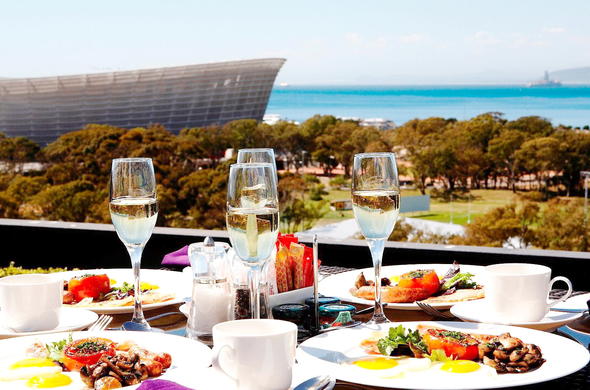 Green Point hotels in Cape Town are all about convenience, and as central as you can get to be, between the Waterfront and the city centre, making them an ideal choice for the business traveller.
Trendy and up-market, Green Point hotel accommodation is surrounded by several interesting restaurants offering a variety of cuisines that run the whole international gamut from Turkish to Japanese and Italian. Likewise, pubs and bars are as diverse as you could wish.
Green Point Hotels in Cape Town
Although Green Point could be considered "mainly suburban", it occupies a stretch of Main Road between Cape Town and Sea Point. Cafe society and nightlife stretches for 5 blocks in both directions, and then you are in either of those two places, where there is more to be found.
If you are on holiday you have the convenience of easy access to shopping and dining at the Cape Town V&A Waterfront, and being close to a quick exit from the city to get to the Cape Winelands, or Camps Bay.
Green Point hotels in Cape Town should be your first choice as a Business traveler. You have the advantage of being close to the city's business district without being actually in it, as well as a quick exit to Cape Town International Airport.
Whats Nearby:
Cape Town International Convention Centre
Cape Town 2010 Soccer Stadium
V & A Waterfront
Century City Lifestyle
Hotels near Green Point